Chris graduated from the University of Pretoria with a Bachelor of Veterinary Science degree in 1981. His career began in the livestock feed industry where he offered feed management, nutritional pathology and disease control support to the livestock industry.
Following this, Chris started a poultry practice in 1983 with a company called Irene Poultry Consultants. This company later evolved into CCH Consulting and finally into what is now C4 Africa Holdings. C4 Africa offers support in the intensive livestock industry.
Over the years the emphasis has changed from primary disease diagnostics into an animal production management consultancy.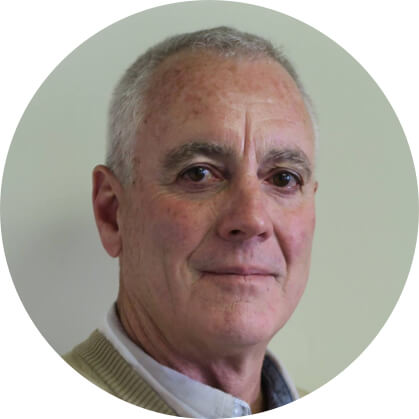 Together with his sound knowledge of veterinary requirements, disease and management risk profiling, nutritional pathology, diagnostics and specialist husbandry, Chris is highly recommended in Africa as a poultry, swine and ruminant veterinarian and business consultant. His years of experience and vast expertise have resulted in him being well respected in the area of arbitration and as a legal expert witness for agricultural claims and disputes.

Chris's management consulting and support to companies over the last 35 years is typified by long-standing relationships where trust and expertise has led to client success and profit. His vision for the sustainable development and responsible use of medication within the poultry, swine and ruminant industry in Africa in critical in ensuring the continued growth of these industries.